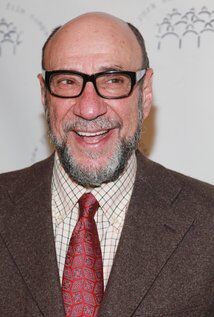 F. Murray Abraham is an American actor who portrays Dar Adal in Homeland. He is also best known for winning a Best Actor Academy Award for his portrayal of composer Antonio Salieri in the 1984 Milos Forman film Amadeus.
Biography
Early Life
Abraham was born as Murray Abraham on October 24, 1939 in Pittsburgh, Pennsylvania, the son of Fahrid "Fred" Abraham, an auto mechanic, and his wife Josephine (née Stello), a housewife. His father was Assyrian and emigrated from Syria at age 5 during the 1920s famine; his paternal grandfather was a chanter in the Syriac Orthodox Church. His mother, one of 14 children, was Italian American, and the daughter of an immigrant who worked in the coal mines of Western Pennsylvania. He had two brothers, Robert and Jack, who were killed in separate car accidents.
Abraham was raised in El Paso, Texas, near the Mexican border. He attended Vilas Grammar School, and graduated from El Paso High School in 1958. He was a gang member during his teenage years. He attended Texas Western College (later named University of Texas at El Paso), where he was given the best actor award by Alpha Psi Omega for his portrayal of the Indian Nocona in Comanche Eagle during the 1959–60 season. He attended the University of Texas at Austin, then studied acting under Uta Hagen in New York City. He began his acting career on the stage, debuting in a Los Angeles production of Ray Bradbury's The Wonderful Ice Cream Suit.
Abraham added "F." to his stage name in honor of his father, Fahrid. He has stated "Murray Abraham just doesn't seem to say anything. It just is another name, so I thought I'd frame it"
Filmography